GFDD Will Join Forces with the Providence Latin American Film Festival to Present Dominican Film Showcase
New York, 9/20/2012
Global Foundation for Democracy and Development (GFDD) is very pleased to announce that it will be joining forces with the Providence Latin American Film Festival (PLAFF) to present a Dominican Film Showcase during the 2012 edition of the event, to be celebrated September 27-30.
In an effort to endorse the burgeoning film industry of the Dominican Republic, GFDD organizes Dominican Film Showcases in different cities in the United States, with the intention of sharing and celebrating the stories, history and talent of the Dominican Republic through spotlighting a sample of the best films produced in the Dominican Republic, by Dominican filmmakers on Dominican topics.
The Dominican Film Showcase aims to:
Facilitate the enrichment of the film culture of the Dominican Republic and bring its unique brand of cinema to a wider audience
Utilize the seventh art as a platform for discussion and as a medium for enhancing social awareness and promoting constructive change
Raise awareness internationally of issues of historic and cultural importance to the Dominican community
Cultivate an appreciation of Dominican cinematographic talent
Encourage financing for DR film and multimedia productions
Further appreciation of the cinematographic arts and help advance the multimedia industry in the Dominican Republic
Encourage potential partnerships for international co-productions
Aid the professional development of Dominican human resources in the field of film
This year, GFDD and PLAFF will be presenting La Lucha de Ana and Ballplayer: Pelotero.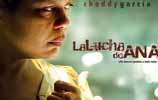 La Lucha de Ana (2012)
Ana sells flowers at the local market. When her beloved son is murdered by a rich, entitled young man in a drug deal gone awry, Ana will have to take on a corrupt judicial system – and a complacent society – to seek justice.
Director: Bladimir Abud
Writers: Alfonso Suárez (co-writer), Bladimir Abud
Stars:  Cheddy García, Antonio Zamudio and Marquis Leguizamon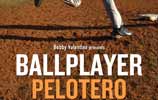 Ballplayer: Pelotero (2011)
In this true story, two top baseball prospects in the Dominican Republic face fierce competition and corruption as they chase their big league dreams.
Directors: Ross Finkel, Trevor Martin
Screenings will take place in partnership with University of Rhode Island Providence Campus, Bryant University, Providence College and the MET School, and will feature Question and Answer Sessions to follow with the films' directors: Bladimir Abud and Ross Finkel.
Schedule of events:
URI Providence




80 Washington Street Providence, RI

Bryant University
1150 Douglas Pike Smithfield, RI

Prov. College
549 River Avenue Providence, RI

The MET School
325 Public St. Providence, RI

Friday, September 28, 8:30pm
La Lucha de Ana(with Director)

Friday, September 28, 8:30pm
Pelotero

Friday, September 28, 6:00pm
Pelotero(with Director)

Saturday, September 29, 5:00pm
Pelotero(with Director)

Sunday, September 30, 1:00pm
La Lucha de Ana(with Director)

Saturday, September 29, 7:30pm
La Lucha de Ana(with Director)

Sunday, September 30, 4:00pm
La Lucha de Ana(with Director)
For more information about this program, contact Margaret Hayward at: margaret@globalfoundationdd.org or at 212.751.5000
Related links:
www.dominicanfilmshowcase.org
www.plaff.org
http://www.uri.edu/prov/
www.bryant.edu
www.providence.edu
http://metcenter.org/