news
Caribbean Is Running out of Time: 20 Years after the Seaflower Biosphere Reserve
November 13, 2020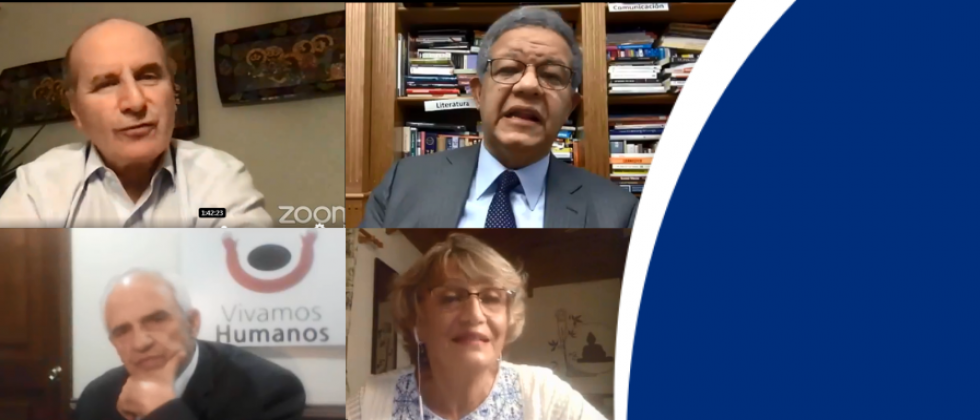 On November 10, the virtual meeting "Caribbean Is Running out of Time: 20 Years after the Seaflower Biosphere Reserve" was held. Its goal was to give a regional perspective to the environmental problems of the Southwestern Caribbean and to emphasize the need for conservation and sustainability, as well as cooperation and understanding between countries.
Among the panelists of the seminar were the former president of the Dominican Republic, and the president of Funglode and GFDD Leonel Fernández, the former president of Colombia Ernesto Samper, the former president of Costa Rica José María Figueres, the executive director of GFDD, Natasha Despotovic, and the governor of San Andrés Alen Jay Stephens, as well as renowned academics Ileana López, from the UN Caribbean Environment Program and Ana Isabel Márquez, researcher at the National University of Colombia.
The central point of the conversation, in which high-level academics, political leaders of the region, environmental authorities and former presidents of four countries participated, was to highlight the urgency of taking measures that put the conservation of the Caribbean above political and border considerations. The experts reviewed the damage that has already been done to marine ecosystems and also proposed solutions to prevent that the Caribbean Sea become a pool of water and salt in a matter of ten years.
The panelists concluded that it is essential that the region and the world look once again towards the Caribbean, its biological and cultural diversity, to take steps forward in terms of conservation, well-being and sustainability. The Southwestern Caribbean is an environmental and cultural region threatened today by climate change and the accelerated degradation of marine-coastal ecosystems.
During the meeting, the Great Seaflower initiative was also presented. In collaboration with the communities, the Creole peoples and the Raizales, it seeks to achieve a cross-border agreement between six countries in order to constitute a protected marine reserve. Likewise, the already palpable effects of climate change in the region were discussed, as demonstrated by the devastating effects of the Eta storm, not only in San Andrés, but in the rest of the Caribbean.
The meeting, which commemorated the 20 years of the Seaflower Biosphere Reserve and the 20 years of Funglode, was a joint effort of these organization as well as the Franz Weber Foundation, the Vivamos Humans Corporation and the recently launched Great Seaflower initiative.
To see the whole video of the virtual seminar please go to:
https://www.facebook.com/FUNGLODE/videos/776346546248247