news
Celebrating the Dominican Culture in Boston!
August 21, 2019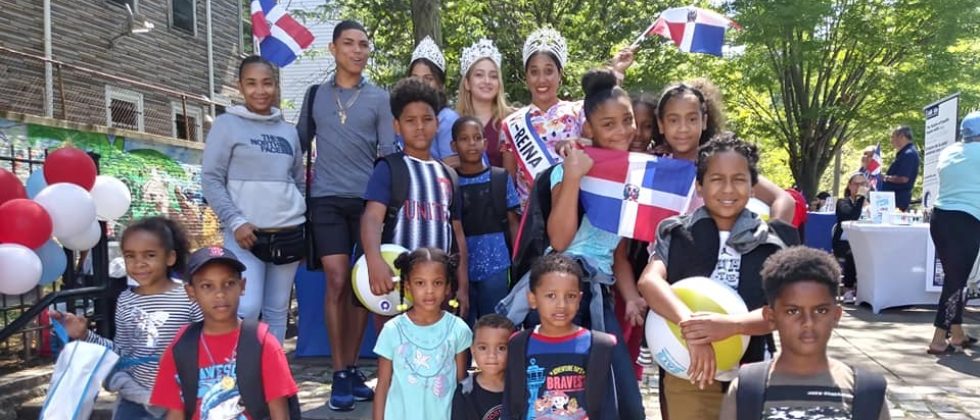 Boston, MA – GFDD joined the 34th celebration of the Dominican Cultural Week and Festival, Boston 2019 celebrated August 10-18th, 2019. This traditional event in Massachusetts included a full calendar of activities such as beauty pageants, a health fair, a culture day, a parade/festival, a women's day and a sports day. It is a week-long cultural event that brings together the Dominican diaspora with Bostonians and other Latino communities in the area.
By exhibiting traditional carnival masks and a vast selection of Dominican handmade decorative pieces, GFDD enhanced this annual initiative. This exhibit was also a special collaboration with Mr. Isaias Amaro, renowned Dominican artist with many national and international recognitions for his work organizing carnival parades and elaborating costumes and masks for the Dominican carnival as well as for many other Caribbean and South American countries.
Attendees had the opportunity to learn more about GFDD's programs. Ms. Katy Polanco Berndt, GFDD's representative in Massachusetts, participated in the event and engaged with the community that went to enjoy the Dominican Culture celebration.
GFDD and Mr. Amaro are working together in offering recycling art workshops to children in the Boston area and also teaching them how to make traditional Dominican carnival masks and other folkloric items, with the aim to promote the Dominican cultural heritage and national pride.