news
Congressman Adriano Espaillat Visits GFDD/Funglode/Florida to Collaborate in Strengthening Ties
October 10, 2022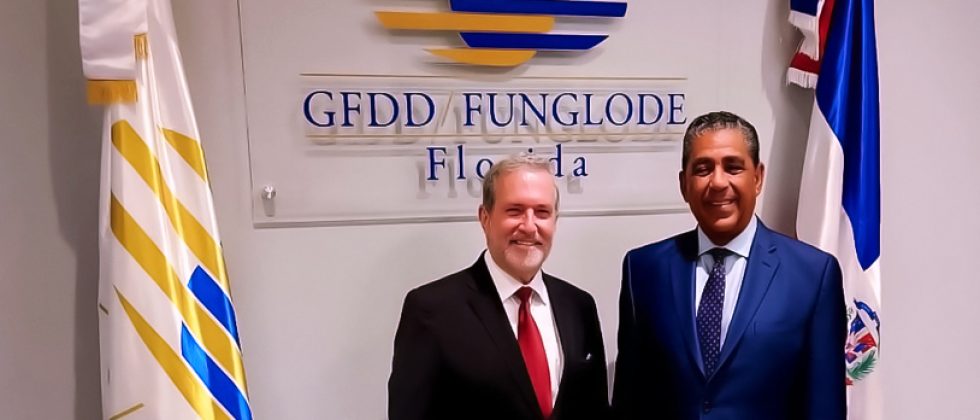 By: Corina Rosario
Miami/Florida – Adriano Espaillat, Congressman for the 13th District of New York City, traveled to the city of Miami where he included in his itinerary a visit to the offices of the Global Foundation for Democracy and Development (GFDD/Funglode/Florida), a non-profit organization that is chaired in an honorary capacity by Dr. Leonel Fernández, former President of the Dominican Republic.
Espaillat, the only Congressman of Dominican origin ever elected to the United States Congress, responded to an invitation extended to him by José Záiter, Executive Director of the GFDD in Miami. The legislator and director of the GFDD in the city discussed projects that are on the institution's agenda. During the meeting, they discussed several projects that will open the doors of cooperation between the Espaillat office in Washington and GFDD/Funglode-Florida.
They also agreed to organize a conference on "cyber security" which, according to the Federal legislator, is in high demand today. This would be the legislator´s office first collaboration with GFDD/Funglode-Florida. At the end of the meeting, Záiter was invited to Washington to follow up on the project.
Adriano Espaillat visited the city of Miami to participate as a panelist in the conference "Diaspora and Development," organized by the Diaspora Development Foundation chaired by Rodolfo Pou.