news
Former Dominican President Leonel Fernández Carries Out Active Work Agenda in Fort Myers, Florida
March 11, 2023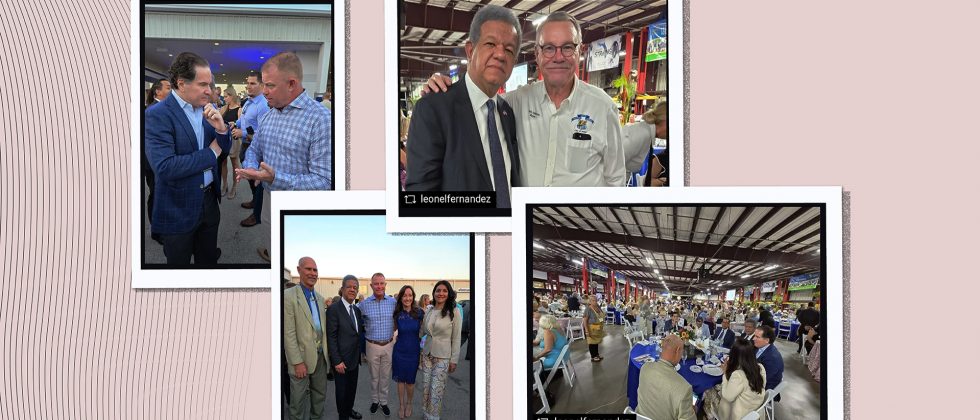 FLORIDA, United States – The former President of the Dominican Republic and leader of the Fuerza del Pueblo Party, Dr. Leonel Fernández, traveled on Thursday to the city of Fort Myers, Florida, thus responding to an invitation made by the authorities of the city to attend the 20th Anniversary of "Community Cooperative," an organization dedicated to providing food for the underprivileged residents of the area.
Last year, Community Cooperative provided meals to more than 83,000 people living in shelters and other similar institutions involved in helping those in need in the Southwest Florida area.
In statements delivered during the event, former President Fernández said: "Hunger goes hand in hand with poverty, and it is a problem that is not exclusive to a particular nation. For this reason, governments must introduce public policies to eradicate it, and this organization has proven to be quite effective when it comes to fighting hunger."
The former head of State also added: "Through the years Fort Myers has supported the needs of our country in many ways, and we are here today to keep the promise we made to City Commissioner Liston – Lin – Bochette."
More than 700 people attended the charity event, which raised more than one million dollars. Also accompanying former President Fernández, who is also President of the Global Foundation for Democracy and Development (GFDD), were entrepreneurs Manuel Corripio, Guillermo Sención, José Espinal and Jael Sención. Also, José Záiter, Executive Director of the Global Foundation for Democracy and Development (GFDD-Florida) and Dr. Joanel Peña, who coordinated the visit.
The Community Cooperative organization was founded by the late philanthropist and successful auto dealer Sam Galloway Jr. Currently, the organization is run by members of the family´s fourth generation, who continue to be actively involved in the organization´s activities.