news
GFDD Joined Stakeholders in New York City to Protect Oceans and Seas
July 31, 2019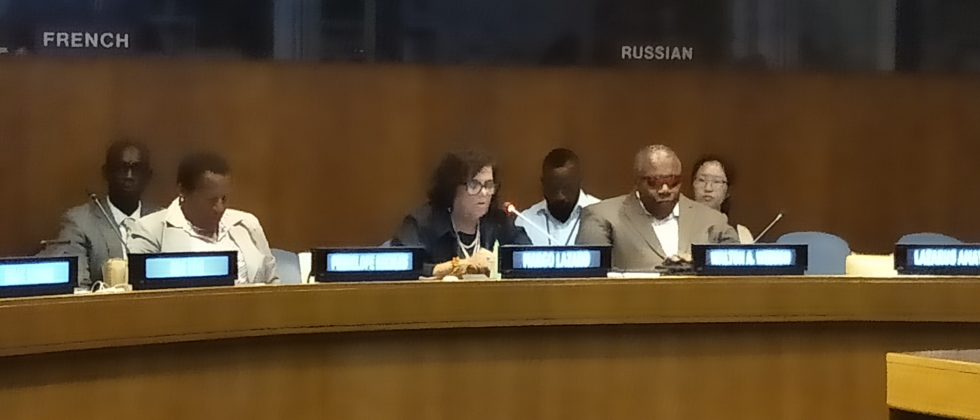 GFDD, together with multiple stakeholders from all around the world, discussed several ideas to preserve the oceans at the special meeting 'Building Support for Our Ocean', held in New York City this week.
The event was co-sponsored by partner organizations as the Permanent Missions of Trinidad and Tobago, Antigua and Barbuda, and Vanuatu to the United Nations, as well as Replabuild, Peace Boat US, and the NGO Committee on Sustainable Development.
In the opening remarks, H.E. Ambassador Beckles, from Trinidad and Tobago, commended the work of numerous governments to protect the seas through new and effective policies based on the Sustainable Development Goal No. 14.
H.E. Ambassador Walton, Permanent Representative of Antigua and Barbuda to the UN, noted "it is time to move forward from talking to actions". His country banned plastics since 2016. He also stated how individual actions are important to see the change that the world needs. Later on, the Permanent Representative of Kenya to the United Nations stressed the importance of collective action in banning single use plastic.
This event focused on discussing how to build capacity to protect our oceans and seas, and also on sharing international best practices. Experts and UN Diplomats recognized the need to strengthen and design public policies and joint efforts to eradicate single use plastic and 'revitalize our commitment to protect oceans and seas'. GFDD has been actively involved in these discussions and has been contributing to push forward the Sustainable Development Goals (SDGs) and the 2030 Agenda.