news
GFDD Takes Part on the Dialogue Between Civil Society and the Candidates for Secretary General of the OAS
March 5, 2020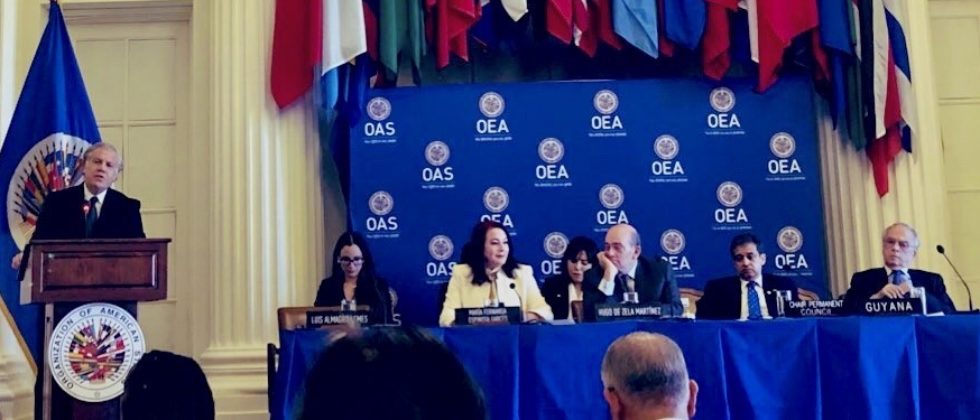 GFDD, as a non-governmental organization affiliated to the Organization of American States (OAS), took active part on the dialogue with the candidates for Secretary General and Assistant Secretary General of the hemispheric institution. The event took place on March 5, 2020, at the Hall of the Americas of the OAS' headquarters in Washington D.C.
The candidates for Secretary General of the OAS, Luis Almagro (currently in the position), Hugo de Zela (from Peru) and María Fernanda Espinosa (from Ecuador) addressed the audience and presented their proposals and initiatives to lead the hemispheric Organization during the 2020-2025 period to representatives of civil society accredited to the OAS.
Afterwards, the candidates answered several questions from civil society representatives, including queries about regional corruption, freedom of speech, the situation in Venezuela, the Inter-American Commission on Human Rights, the role of civil society within the Organization, and the future of the OAS.
The new Secretary General will be elected on March 20, and will take office next May.
The meeting was broadcasted live and its video can be watched here: https://vimeo.com/event/18079