news
Hole in One! GFDD Celebrates Successful Golf Tournament
March 13, 2019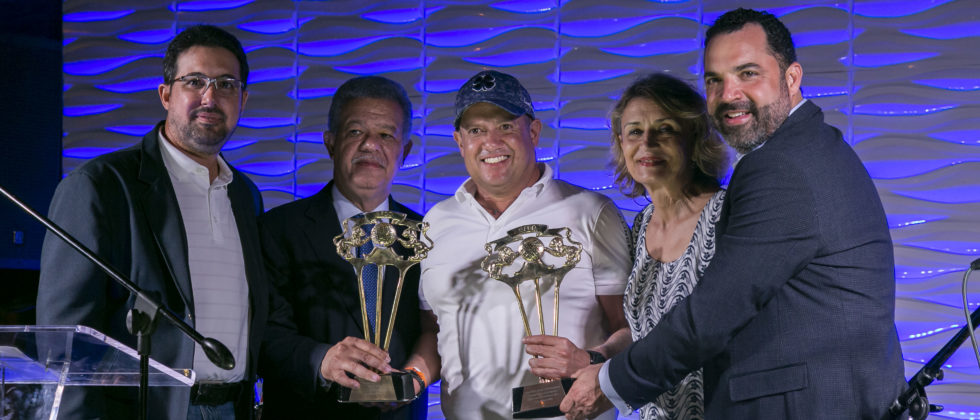 On Monday, March 11th 2019, Global Foundation for Democracy and Development (GFDD) celebrated its 13th Annual Fundraising Golf Tournament at the Crandon Golf at Key Biscayne course in Florida.
After the kick off brunch and quality time perfecting their swing on the driving range, more than 120 golfers participated in the ceremonial shotgun start with the presence of Hall of Fame Dominican Baseball player, Juan Marichal, and the former President of the Dominican Republic and President of GFDD/Funglode, Dr. Leonel Fernández.
A cocktail reception followed the tournament and awards were presented to all the winners.
Since 2010, GFDD Golf Tournaments have been a venue where high-ranking officials, industry leaders, business executives, and influential members of the Dominican community can get together to support development in the Dominican Republic and bring awareness of important issues.
GFDD Golf Tournaments are part of GFDD's effort to engage its supporters while promoting fundraising efforts. The objective of these events is to benefit the Global Foundation for Democracy and Development (GFDD) and its projects and programs promoting social, economic and democratic development in the Dominican Republic. GFDD is a private, 501(c)3, US registered not for profit, non-partisan organization, dedicated to promoting collaboration between international institutions and the Dominican Republic, conducting research and analysis, providing educational and training programs and implementing development and exchange opportunities for Dominicans in the country and the diaspora, in areas critical to the advancement and modernization of the Dominican Republic.
The tournaments, already a GFDD tradition, are attended by leading figures from the philanthropic field, prominent sports figures, and other friends who through the years have supported GFDD's programs.
For more information visit: www.gfddgolf.org