news
How Can Latin America Boost Social Inclusion? Betilde Muñoz-Pogossian of the OAS Assesses the Panorama in the Latest GFDD Global Roundtable
June 12, 2019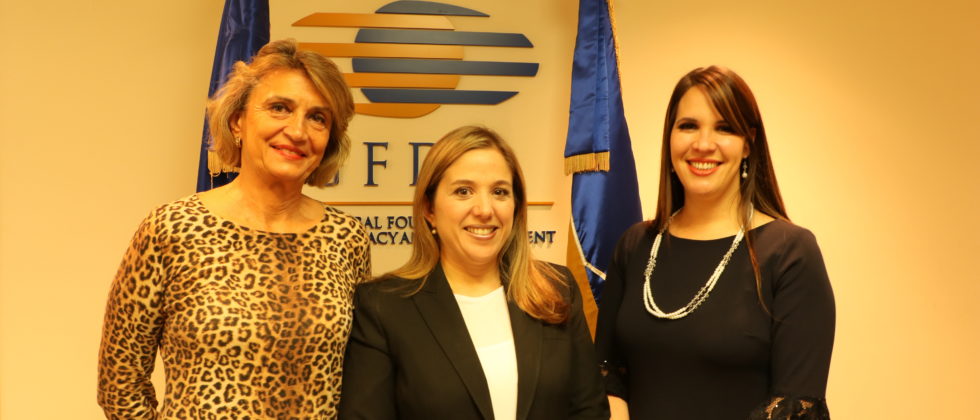 Washington, DC –  In the latest installment of the Global Foundation for Democracy and Development's Global Roundtables series of video interviews with key public figures and policymakers, GFDD's Angie Martinez welcomed Betilde Muñoz-Pogossian, Director of the Department of Social Inclusion for the Secretary General of the Organization of American States, for a wide-ranging chat on how Latin America can better incorporate its most marginalized citizens into society and public life.
Muñoz-Pogossian—who, Martínez noted, has an pronounced public reputation for her unflagging advocacy for greater social inclusion in the Americas—holds a PhD in Political Science from Florida International University and has spent 15 years implementing programs, projects, and research on democracy, elections, equity, and social inclusion in the Americas.
She began by discussing the overall challenges of social inclusion in the context of the region's stark economic inequality. Among the 14 most unequal countries in the world, she noted, 6 are in Latin America. In recognition of the varied ways economic inequality affects marginalized people, she explained, the OAS has, under the leadership of Secretary General Luis Almagro, begun to add new, intersectional dimensions to how it measures inequality. It has begun collecting data beyond simple socioeconomic indicators to assess how inequality interacts with, for example, gender, rural or urban residence, disability, or Afro and indigenous descent to shape social inclusion.
Among the many aspects of social inclusion, including health, education, housing, etc., Muñoz-Pogossian highlighted the OAS's work on comprehensive reforms to improve access to education and educational outcomes. Its recommendations, ranging from policies on early child care centers to student nutrition to domestic violence reduction at home, appear in the new "Inter-American Guide on Strategies to Reduce Educational Inequality," released in cooperation with Inter-American Dialogue in February.
Muñoz-Pogossian also discussed the recent exodus of some 3.7 million refugees from Venezuela due to that country's ongoing political, economic, and humanitarian crisis. While the difficulties of incorporating this new influx of citizens into the societies and economies of the Latin American countries that have received them are significant, Muñoz-Pogossian highlighted that overall the countries have responded with solidarity and pragmatism. Given Venezuelans' high level of human capital, countries have an opportunity for both cultural and economic growth from this phenomenon, she noted, remarking on a recent Bloomberg report on Peruvian economic growth that appears to be boosted by Venezuelan migration.
Finally, Muñoz-Pogossian devoted considerable attention to women's full social inclusion in Latin America, where she noted they earn just 71 percent of the salary earned by men for the same work and spend some 15 to 30 percent more time taking care of the private sphere than their male counterparts. These constraints hold women back from equal participation in the political sphere, where they constitute only 23 percent of legislators in the region. She discussed an array of measures ranging from gender quotas for party candidate lists and direct campaign financing for women candidates to new efforts to develop care systems that share care work more equitably between men and women and spread it between states and markets.
Muñoz-Pogossian ended by offering a set of individual-level recommendations for women in leadership in male-dominated spaces. Specifically, she highlighted the benefits of cultivating a sense of sisterhood with other women and searching for coaches and mentors of both genders who are committed to equality.
GFDD's Global Roundtables series offers frequent Spanish-language interviews with UN ambassadors and public figures in the international community on issues of interest to its audience in the Dominican Republic, the United States, and worldwide.