news
Latin America is Experiencing a Delicate Situation, Conclude Experts at the Closing of the Funglode/GFDD and International IDEA Forum
September 23, 2022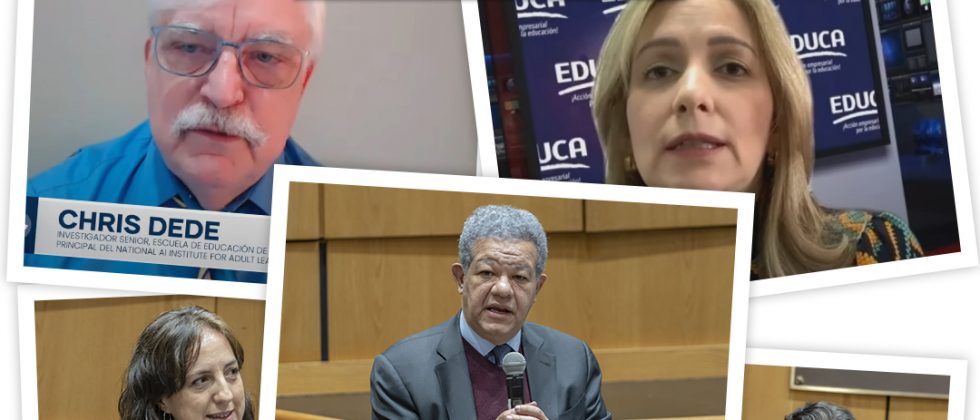 The former president of the Dominican Republic and president of Funglode/GFDD, Leonel Fernández, and Daniel Zovatto, Latin America Director of International IDEA, presented the final conclusions of the Global Forum on Latin America and the Caribbean 2022
NEW YORK. – The Global Forum on Latin America and the Caribbean, which brought together experts from the region and the United States for two days, concluded the invitation they received to evaluate the "delicate situation" that the countries of the area have experienced after the crisis initiated by the COVID-19 pandemic and obvious signs of the presence of political authoritarianism. The impact of the Ukraine-Russia war was also analyzed by the experts.
At the conclusion of the event, the former President of the Dominican Republic and President of the Global Foundation for Democracy and Development (Funglode), Leonel Fernández, and Daniel Zovatto, Latin America Director of the International Institute for Democracy and Electoral Assistance (International IDEA), summarized the presentations developed during the seven panels and five discussions, on Thursday, September 22 and Friday, September 23, at Fordham University´s  Lincoln Center, in New York City.
The forum was organized by Funglode and its sister institution in the United States, the Global Foundation for Democracy and Development (GFDD), along with IDEA International, with the collaboration of the Economic Commission for Latin America and the Caribbean (ECLAC), and the Institute for Latin American Studies (ILAS).
In this 2022 Forum, experts analyzed the current economic, social, political and cultural world situation, and how these sectors have impacted the Latin American region, stated Fernández and Zovatto during their final conclusions.
"Our participating experts, representing multiple disciplines, foresee a delicate situation in the economic, social and geopolitical point of view of our countries, beginning with the context of the weak post-pandemic recovery and the war in Ukraine," they highlighted.
They also added that the Forum´s 2022 edition focused, in addition to the traditional issues of democracy and electoral politics, on debates related to citizen security, immigration, the environment, quality education, social networks and gender equality. Specific panels were also held on Colombia´s presidential Administration, the upcoming elections in Brazil and the plebiscite in Chile.
Various experts concluded that, despite the gloomy outlook, we are at a decisive juncture that requires greater empowerment of the population and efficient and intelligent decision-making processes.
Natasha Despotovic, GFDD´s Executive Director, and Daniel Zovatto, were the Forum´s academic directors, which was presented using a hybrid format, with face-to-face and virtual presentations.
All exhibitions and debates are available on the Global Foundation for Democracy and Development YouTube channel: https://www.youtube.com/GlobalFoundation
The Forum´s oficial website is: https://www.globalforumlac.org