news
More than 500 Students to Debate Global Affairs in the New York Model United Nations Conference for Latin America and the Caribbean
April 4, 2019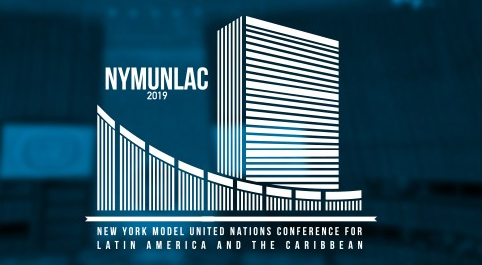 New York, NY. – The New York Model United Nations Conference for Latin America and the Caribbean (NYMUNLAC 2019), the only youth conference on global affairs in Spanish that is held at the United Nations facilities in New York, will take place from Sunday, April 21 to Thursday, April 25 at the Convention Center of the Hotel Grand Hyatt New York and in the General Assembly Hall of the United Nations.
The conference is organized by the Dominican Association of the United Nations (ANU-RD, for its initials in Spanish), the Global Foundation for Democracy and Development (GFDD) and its sister organization in the Dominican Republic, Fundación Global Democracia y Desarrollo (Funglode) as well as the Mexican Civil Association, GlobalMuners.
The meeting will bring together more than 500 students from primary and secondary schools as well as universities from the Dominican Republic and other countries throughout the region.
During the five-day competition, students will simulate twelve commissions and organizations in the United Nations and Interamerican System.
Among the topics to be discussed will be climate change mitigation; the protection of refugees and migrants; privacy rights in the digital age and the political situation in Nicaragua.
GFDD/Funglode's support in organizing activities such as the NYMUNLAC 2019 offers valuable learning and civic leadership experiences to young people in the Dominican Republic, Latin America and the Caribbean.