news
The "Dominican Film Showcase" – During its Seventh Dominican Film Festival in Miami – Will Feature the Premiere in the U.S. of the Film Rango de Honor
September 12, 2023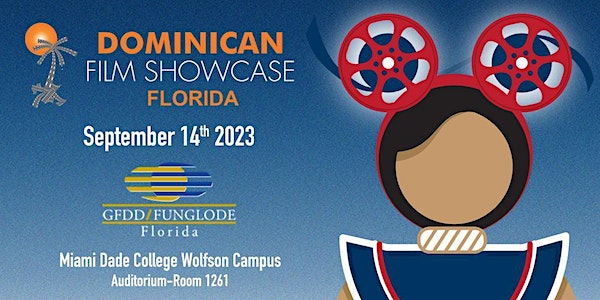 The "Dominican Film Showcase" announces the upcoming Seventh Annual Dominican Film Festival, to be held in Miami, Florida. The annual event is supported by the Global Foundation for Democracy and Development (GFDD).
The opening is scheduled to take place on Thursday, September 14, 2023, at 6:00 o´clock in the afternoon at the Wolfson Campus, Miami Dade College. The Showcase goal is to promote Dominican culture through the film industry.
The film selected to open this new Festival edition is Rango de Honor (Rank of Honor, unofficial English translation). The story centers on the life "of an honest law enforcement officer who decides to confront narcotraffickers in his country."
Foundation president Dr. Leonel Fernandez, as well as members of the Council of the Global Movie Festival of Santo Domingo, will be present at the premiere showing. After the showing, there will be a live panel to discuss the film. Participants will include José Monegro, film scriptwriter and producer, Mr. Omar de la Cruz, director of the Global Film Festival of Santo Domingo, and José Záiter, executive director of GFDD Florida.
The Dominican Film Showcase of Florida began in 2015 with the support of "Latinos Unidos," a prestigious non-profit local organization headed by Dr. Amada Vargas. The event is being coordinated by Soulangel Santana, executive under-director of the institution, and Isabel Palacio, academic advisor and adjunct professor of Miami Dade College.
Former President Leonel Fernández has always been an arduous supporter of the Dominican film industry. During his presidential Administration, the Law for the Support of the Film Industry in the Dominican Republic, was introduced.
According to Záiter: "There is much enthusiasm this year for the Showcase event, because it will feature a film that has been extremely successful in the Dominican Republic."