projects
InteRDom Internships

@InteRDom

www.interdominternships.org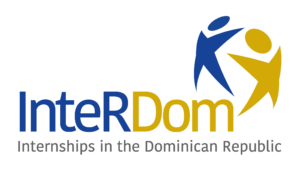 InteRDom is a competitive internship, research and study program in the Dominican Republic that promotes professional, academic and cultural exchange between students, universities, professionals, businesses and non-governmental organizations on both national and international scales.
InteRDom serves each of these parties in unique ways. For individual students, InteRDom coordinates customized internship, study and research experiences of 10-48 weeks in duration, according to the study areas and career development interests of the student. Students may also participate in any number of the specialized short programs based on important topics in the Dominican Republic and the Caribbean as a whole that InteRDom will launch in 2012.
InteRDom also works with universities and professors to develop short- and long-term faculty-led courses and field trips with highly-specialized content.
Finally, InteRDom serves professionals and organizations of the public, private and nonprofit sectors through the Internship Certification Seminar, a workshop given three times a year which instructs participants in the best practices to implement and/or improve effective and beneficial internship departments in their respective organizations.
InteRDom is constantly growing, expanding and evolving its programs and services, and innovative individual and group programs are implemented year-round.
InteRDom fosters and promotes professional, academic, scientific, technological and cultural exchange of students and professionals in public, private and non-profit organizations of the Dominican Republic. It significantly contributes to the development of the nation's employment sector and the advancement of academic research. InteRDom provides spaces for personal and professional growth, internationalization and multicultural understanding.
Objectives:
Organize internship programs that contribute both to the professional development of the intern and the institutional development of the recipient organization
Offer students academic programs that correspond to their interests and permit in-depth understanding of Caribbean reality
Organize meetings between international interns, professionals, professors and Dominican students to facilitate the exchange of knowledge and experience
Provide interns with services that guarantee safe, pleasant and rewarding stays
Positively impact the Dominican labor force by providing competent and enthusiastic interns
Heighten understanding within the Dominican employment sector of the valuable role interns can play in providing new perspectives and increasing productivity levels, through annual conferences, publications and public awareness campaigns
Develop an internship program model that responds to the growing needs of employers in the Dominican Republic
Facilitate development, diversification and the dissemination of research projects and academic publications
Positively contribute to increasing the visibility of the Dominican Republic abroad
Other Videos